Childbirth Education & Preparation
to birth with confidence and calm
You might ask yourself where and how do I want to give birth?  You might wonder about the birth process and how you can prepare for the big event. You might want to know your childbirth options and discuss your choices with a birth professional in the field.
I offer evidence-based information, relaxation techniques gathered from different disciplines and modalities, and powerful visualizations from the Dream Birth Method. We will build fundamentals to enhance your pregnancy, play birth scenarios, explore aware breathing, and practice hands-on support including your partner.
I also introduce you to more unconventional sources of support, like the importance of attitude and mindset as found in the Positive Psychology Movement and the training programs of athletes. In addition, I will share what I learned witnessing more than 500 amazing, powerful births.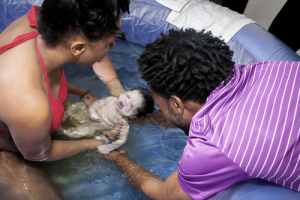 We will close with preparing for a nourished postpartum to ease the physiological but also psycho/spiritual transition from maiden to mother. Mothering the mother is the big theme, so the next generation can grow in fullness.
BIRTH PREP
Private Sessions in the comfort of your home / or via zoom are designed to custom fit your schedule and needs. Don't hesitate to check in for detailed class syllabus.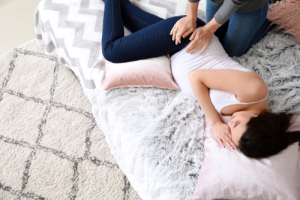 The purpose of life
after all, is to live it,
To taste the
experience to the utmost,
To reach out
eagerly and without fear
For newer and
richer experiences.
Eleanor Roosevelt
---
"My wife and I cannot express our gratitude and good fortune to have found Silvie Falschlunger. She is simply remarkable!! She is the most educated woman we have ever met on childbirth and helped us realize the most profound and meaningful experience and understanding of 'birth'. Her deep understanding of both the medical science and the spiritual connection that occurs before and during birth allowed for me and my wife to fully engage in this most extraordinary peak experience. "
Austin & Sabina Schuster